The CCE's key strength is its team of clinical ethicists
The CCE was established in 1982 to oversee the ethics needs of Providence Healthcare, St. Joseph's Health Centre and St. Michael's Hospital. We enable members of the health care community to identify and resolve ethical issues which arise in the clinical setting.
The CCE team includes 8 bioethicists, 2 ethics fellows, and 1 administrative assistant.

The CCE has, over its years of service, assisted with thousands of consultations. With this degree of activity, we are likely the most widely used ethics service in Canada. We offer 24/7 ethics service coverage.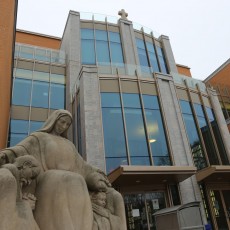 The Centre for Clinical Ethics (CCE) with funding from the Catholic Health Alliance of Canada (CHAC) invites applications for a paid Fellowship in Clinical and Organizational Ethics starting in September 2018 in Toronto, Canada.
Read More