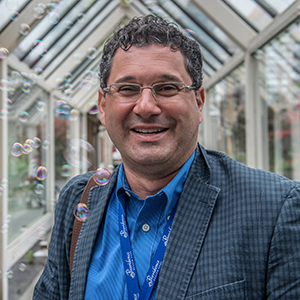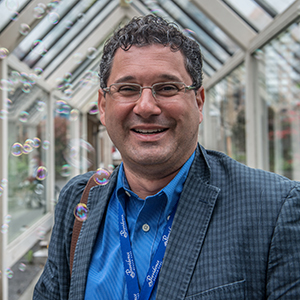 Dr. Christopher E. De Bono, PhD, MDiv, is currently the Vice President of Mission, People and Ethics for Providence Health Care in Vancouver (PHC), British Columbia. Appointed to this role in July 2018, Christopher previously served PHC as Vice President of Mission, Ethics, Spirituality and Indigenous Wellness.
A Roman Catholic pastoral theologian, a Clinical and Organizational ethicist, and a certified Spiritual Care chaplain, Christopher has a history of over 20 years in frontline, middle and increasingly senior management roles in acute, community and mental health care.
His PhD work considers the origins and future of clinical chaplaincy in mental health care in the context of Catholic sponsored health care. That PhD work was featured on the CBC radio show "Ideas" in 2013 because of its links to the late Fr. Henri Nouwen. In June of 2013, he completed a one year post-doctoral Fellowship in Clinical and Organizational Bioethics at the Centre for Clinical Ethics (which manages ethics for Toronto's three Catholic sponsored hospitals) and at the Joint Centre for Clinical Ethics at the University of Toronto. From 2014 to 2016, he was the clinical ethicist in home care for the Toronto Central Community Care Access Centre (now restructured as a LHIN). He has also taught courses in ethics, social justice and professional ethics at the University of Toronto.
Christopher's current research and practice interests explore why Catholic Health care must be mission driven and how human resources (our People) must critically align with that mission. Christopher's other passions include: the importance of ethics in clinical and organizational settings, the integration of spirituality/religion in clinical care, the future of Catholic Healthcare, and why reconciliation is essential for Catholic healthcare support for Indigenous peoples' health and well-being.
Originally from Ontario, Christopher is grateful to be able work, live, and play on the unceded territories of the Coast Salish Peoples, the Musqueam, the Squamish, and the Tsleil-Waututh.